Attributes of a good engineering consultant
July 11, 2018
Constructions projects are characterized by unique sets of challenges. This is why it's important to contract a professional engineering consultant to help you see through the entire construction project from start to finish. Engineering consultants in UAE are saddled with the responsibility of performing site appraisals, feasibility studies, and risk assessment to provide the right foundation before the project is started. It's important to select the right consultant for your construction work in order to produce expected results. To hire a professional consultant for your engineering work, the following attributes need to be fund in the right candidate.
Attributes of a good engineering consultant
Certification
When you are looking for the right type of engineering consultant for your project, consider those who have improved on their qualifications and education. There are several certifications engineering consultants can have to show their level of expertise. Choose a consultant who can prove their worth both in terms of technical knowhow and acquisition of skills. Interestingly, certifications show the level of skills a consultant has acquired over the years. Certified engineering consultants will always bring more to the table and offer great value to the overall project.
Experience
Experience counts a lot in this industry. A consultant with loads of experience should be an expert in analyzing existing systems and suggesting improvements. The more experience they have in the industry the better the consultant is well placed to handle the project more effectively. You will even be better with a consultant that has industry specific experience. If they have worked in a similar project as yours, it will give them better knowledge and understanding of what you need.
License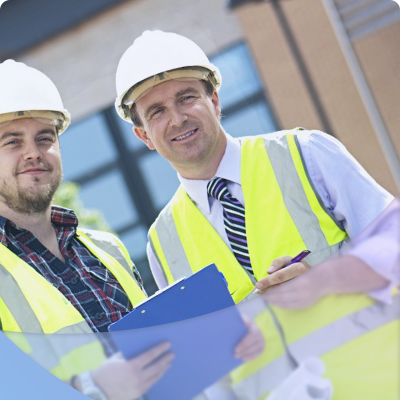 The first thing you have to do when choosing an engineering consultant is to look at the legal and educational aspect of it. In fact, a consultant without a license is more likely to put your project at risk in every angle. Engineering consulting needs an advanced knowledge in engineering and other related areas. It's necessary to know you are hiring someone with the right knowledge and qualification to handle the job. When hitting a consultant, ask for their license and level of qualification during the interview. Do not feel embarrassed to ask questions because an engineering task is not something to take likely if anything goes wrong.
Recommendations
If an engineering consultant knows his worth, they should have a lot of former clients who can attest to their efficiency and expertise on the job. You can ask them to provide some referees to their previous contracts. From these people, you can understand how effective they have performed in the past. Moreover, a professional consultant should have an established presence online. Look up their online address and find out about their competence from discussion groups.
Finally, it's important to access the entire profile of the professional before hiring them. An engineering project is not one you will want to make any mistake on preparation and design. Any mistake can prove to be very fatal. So, it's important to properly scrutinize the prospective engineering consultant before hiring them for your project.