Important aspects of IELTS and how to attempt it successfully?
September 25, 2018
IELTS (International English Language Testing System) is a world known testing system. It serves as a gateway to the bright future of many people. We can see many people struggling with their IELTS score. This exam being a standard way to check English proficiency is not very simple to clear. You need to have expertise in all categories.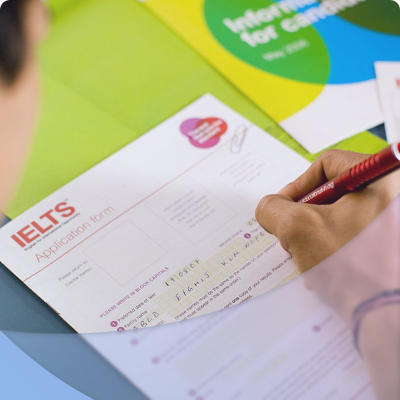 We can see numerous consultants who help people with the IELTS. They assist people in attempting this exam successfully after giving them couching. Many institutes are present who conduct IELTS course in Dubai too. However, the course structure and package vary from one center to another.
It is very important to know about the basic aspects of IELTS before you apply for it. We are providing the overview of this examination system along with its courses in the below sections.
IELTS Overview
IELTS is managed collectively by British Council, IDP: IELTS Australia and Cambridge Assessment English. It is different from other examination systems as it involves face to face evaluation. It is undoubtedly, the most accurate way of analyzing language skills. Therefore, we can see many big organizations relying on its results in the recruitment process.
It contains four categories. These are reading, writing, listening, and speaking. There are two types of IELTS. One of them is General IELTS. You should enroll in this test if you are planning to migrate for business, job, or training reasons. Another one is Academic IELTS that is meant for those who want to study abroad.
It is worth remembering that you would need to handle different English accents. It includes American, British, Australian, and NewZealander. The administrator doesn't display results in the form of Passed or Failed status. They will assign you a band instead. It has ranged from 1 to 9. The band 1 indicates the least expertise, while the 9 indicates the expert in the English language.
Different countries have various band requirements for immigrants. You are required to fulfill the band requirement for the country you have applied.
The validity period of IELTS is only two years. Once this time period is over, you would not be able to use its results to apply anywhere. You will have to attempt it again. In case, you are not satisfied with your scores, you can try it again anytime.
How to prepare for IELTS?
As we have already mentioned, IELTS consists of four sections. Thus, in order to get success, you should work hard in all these categories. The best tip is to do practice as much as you can. There are different ways you can utilize for practicing.
Course: the most reliable option is, however, to take part in IELTS course. There are numerous institutes that conduct IELTS course in Dubai. They offer different packages. It varies according to a number of training days. You will get a huge chance of practicing with other fellows. They also provide you with an instructor who will carry out a face-to-face conversation with you. It will aid in building up your confidence too. This self-assurance will then take you towards your dream band scores.
Source: www.pomegranateinstitute.com